If you cannot login, you can reset your password and send a password reset link to your email address.
Overview
If you are unable to login to Fidesic and keep receiving a incorrect password message, you may need to reset your password.

If you make 5 consecutive attempts you will be locked out for 30 minutes. Resetting your password will also reset this 30 minute timeout.
How to reset your password.
Click the Forgot Password button on the login screen to begin the reset process.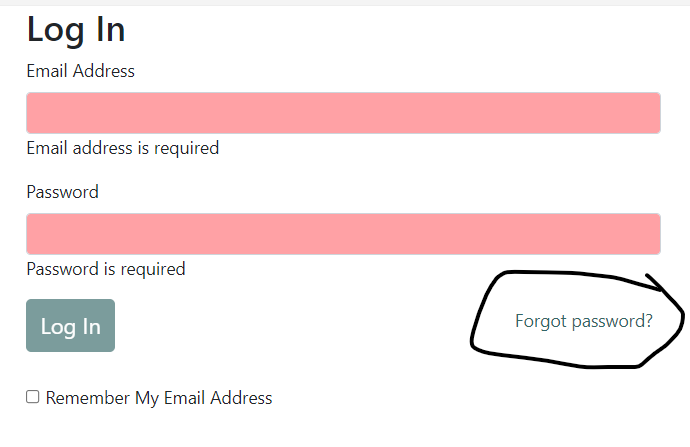 This will take you to a page where you can enter your registered email and send yourself a password reset email.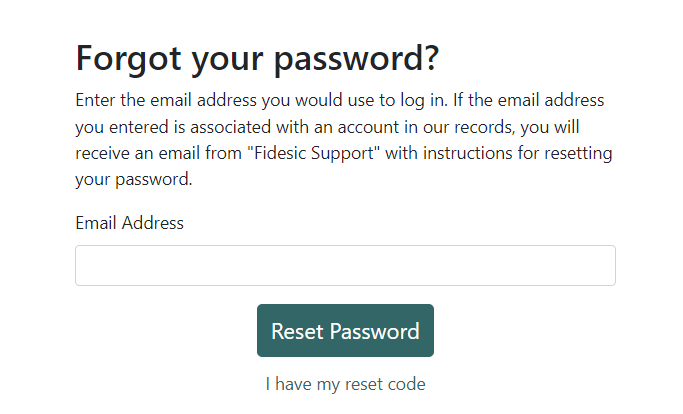 Note: Please allow up to 5 minutes for this email to be received.
After you've received a link in your email, follow that link to the password reset page.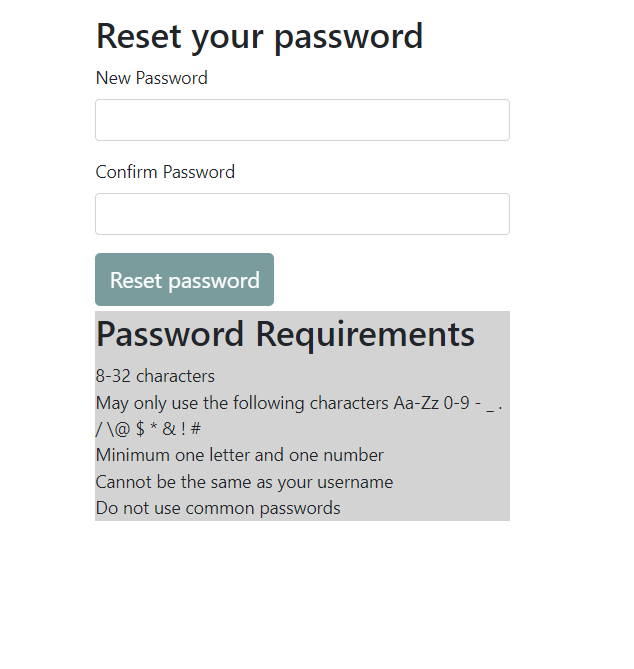 After resetting, you should be able to log in using your new password.