Fidesic supports creation and delivery of positive pay files within our system. When set up correctly, your file will be automatically generated and delivered to your bank.
Overview
If you'd like to enable positive pay, the fist step is to reach out to your bank and let them know that you would like to set up positive pay. Each bank might have a slightly different setup process, but in nearly all cases the outcome will be the same.
We currently support Positive Pay for the following banks:
City National Bank
Citi
JP Morgan Chase
Wood Forest
Silicon Valley Bank
(if your bank is not on the list let support@fidesic.com know and we'll add your option if one of the existing does not work)
Fidesic can assist you with the following:
1. Generation of a Postive pay file.
2. Submission of that file to your bank.
Process
To get started, head to your Banking Page.
On your Banking Page you'll have the options to Manage Positive Pay.

Once on this page, click the Edit button to edit your settings and create a new record.
You'll then need to fill out all information on the following page to set up Direct Positive Pay: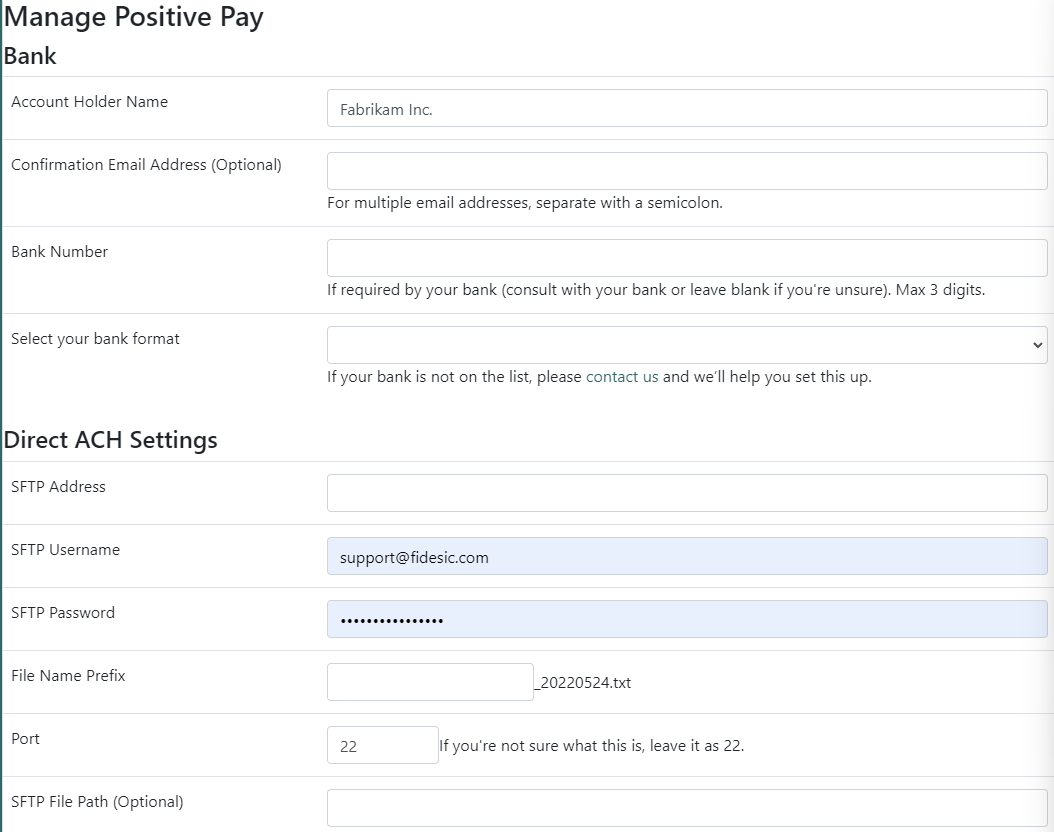 This information should all be available through your bank. They will provide you the details on all fields.
If you have any questions, or your bank is not understanding a specific request, please reach out to support with any questions.