Navigate to the "Manage Users" page. At the top, there should be a button called "Add User".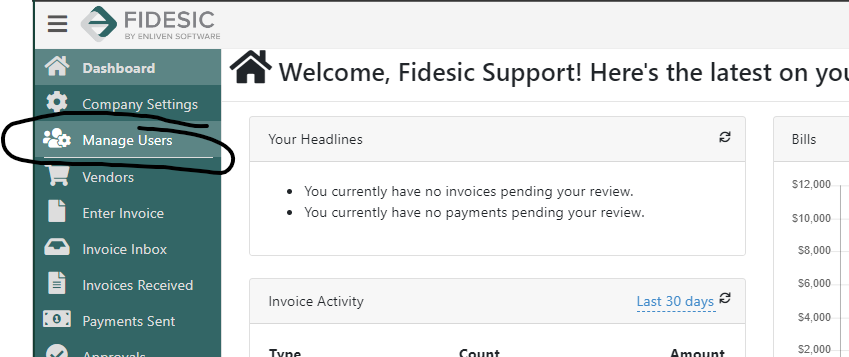 Once you click this button, you can add the new user's email address. Once you submit, we'll send out an email to them so they can finish setting up their account.

We also offer a couple options for adding a new user. If you know what permissions they should have, you can select a role for them before submitting. If they should have the same permissions as another user, you can check the box at the top titled "Is this user's setup the same as an existing user?". This will replace the Role list with a User list to copy their permissions. If the new person is replacing someone else, you can select them as the user to copy from, and then check the box for "Replace copied user for current & future approvals". We also have a "Deactivate copied user" checkbox for optionally removing the replaced user's access to Fidesic if needed.