Setting Word Templates up is done through the menu* Reports->Template Maintenance. *
From here the user can create a custom word template and assign it as the default for either a COMPANY, or CUSTOMER.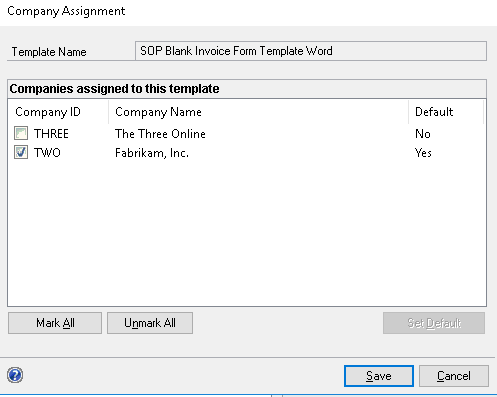 When this is assigned as the default, our PDF converter should identify that a default has been set up on this form, and then select the word template accordingly.
To manually select the word template in GP, it is done in the "report destination window" by selecting "Template" .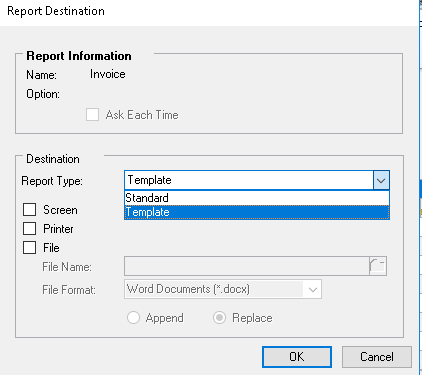 Standard will pick the regular report writer form, and Template will pick the word template. This is what we'll need to pick when they go to print IF if they have word templates enabled in Template maintenance.