Signup Overview
From a vendors perspective, you are able to sign up to receive ACH Payments if your customer is using Fidesic for payments.
You should receive a direct link to the signup page, or if you are still receiving check stubs in the mail, there will be a link to the vendor sign up portal on the bottom right of the check stock. (it will be something like companyname.fidesic.com ) and click on the New User? Register now! button.
You'll be required to provide an account number (which in your case will be VendorID and should be displayed on your most recent check stub) .
Once logged in you'll be able to submit expenses, review previously submitted expenses/invoices and check on payment status as well as signup for ACH re-imbursement if your company has enabled ACH payments.
Submitting Expenses
Click on the Submit Invoice button on the left hand navigation.
Enter basic expense information to the document.
Attach any receipts using the Save button at the bottom of this page.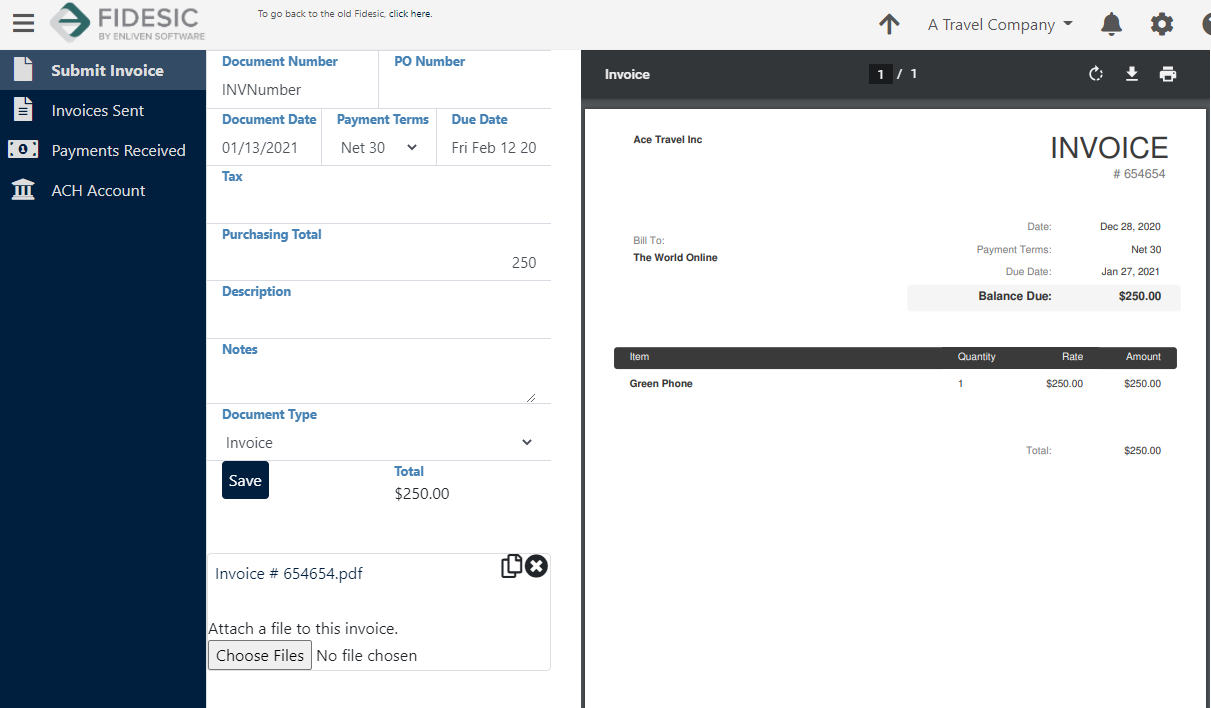 Adding Banking information to opt in for ACH Reimbursement
Adding banking info will opt you in for ACH payment receipt. To do so, navigate to ACH Account in the main left navigation. Then click Add Checking Account

Enter Required info and click the Save Icon.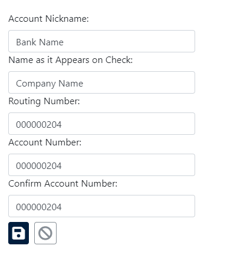 After clicking save you'll be able to see the added account under ACH account to confirm it is in Active Status.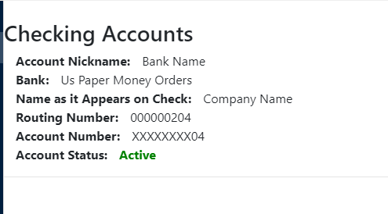 Your next processed payment will be delivered by ACH to the configured account, and you'll receive a payment receipt email delivered to your registered email on the site.