Fidesic offers check printing services, but if you prefer to print your own checks Fidesic will create a check file for you to print.
Check printing is now located under the settings "cog" icon. Under this menu, click on "Export Files".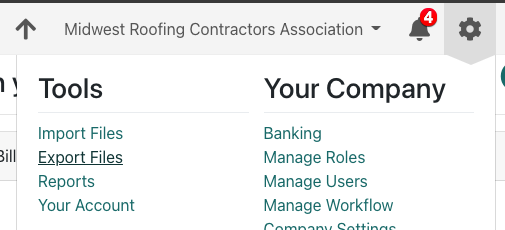 All generated check files will appear on this page. Files that have yet to be downloaded will not have the "check mark" checked next to the file name. To download, simply click the link with the date. After clicking the check mark will be checked letting you know this file has already been downloaded.

If you have pending checks that you want to print ahead of the 3pm ET cutoff, you can click "Generate File Now" to get your checks generated on demand.