Overview
Many clients of Fidesic have a separate sales invoicing system that generates additional documentation prior to sending this over to GP. Fidesic has the ability to automatically grab additional attachments during the upload process. To enable you'll need to navigate to Fidesic Company Options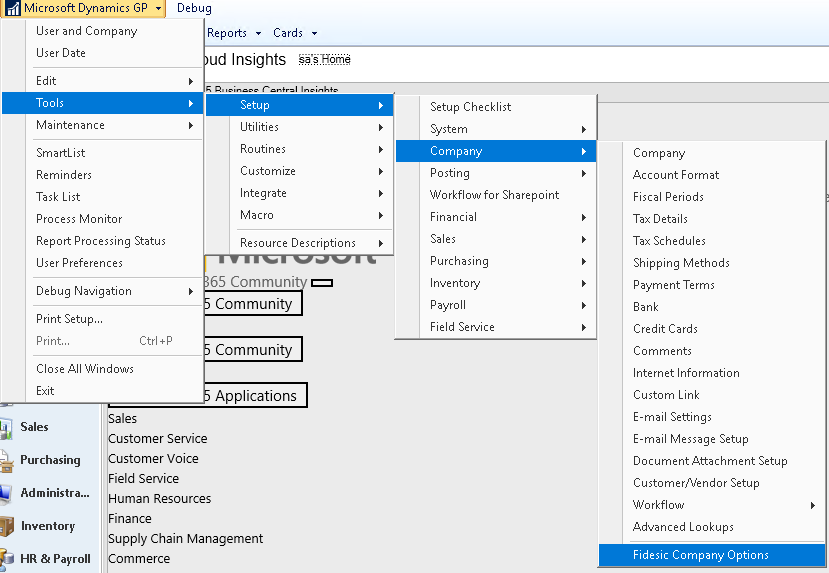 Select Additional Attachments Folder
To grab additional attachments, the additional attachments must have the invoice number in the attachment file name.
Assuming this is true, you'll simply need to select the folder where these invoice attachments will reside.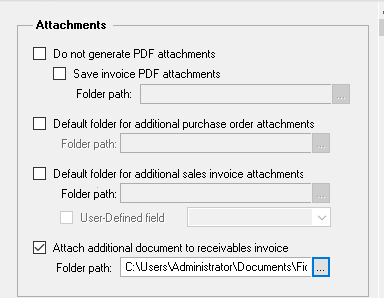 Invoices will automatically be grabbed by the module on your next invoice upload. These invoices will be included in the email, as well as available from the customer account center.
Valid file types for attachments include:
• RTF: text/rtf
• TXT: text/plain
• HTM or HTML: text/html
• PDF: application/pdf
• DOC: application/Microsoft Word
• XLS: application/excel
• JPG: image/jpeg
• GIF: image/gif
• BMP: image/bmp