Overview
This guide will take you through the steps for your initial configuration of Fidesic AP for QuickBooks online. To process automatic payments, you will need to configure Direct ACH with your bank, otherwise you will simply have access to ACH files for manual upload to your banks ACH portal.
Log In
Head to Fidesic.com and enter the login you created during registration.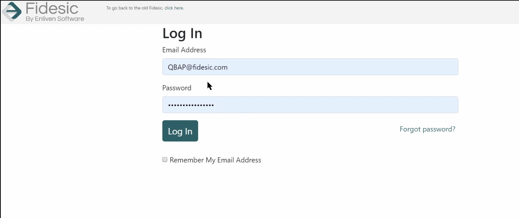 Connect to QuickBooks Online
Under the sync menu click "Connect to QuickBooks" and then follow prompts to complete your connection.

Initial Data Sync
Under the sync menu you'll now have new options. You will want to sync the following items:
Vendors
Chart of Accounts
Unpaid Invoices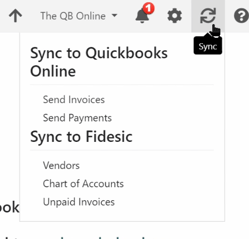 Company Profile
For proper payment processing, you will need to add base company profile information. This can be done from the settings, company profile menu.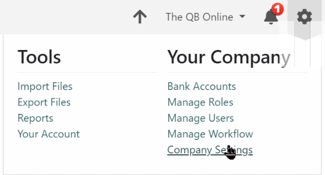 Make sure to enter a valid address on the company profile screen.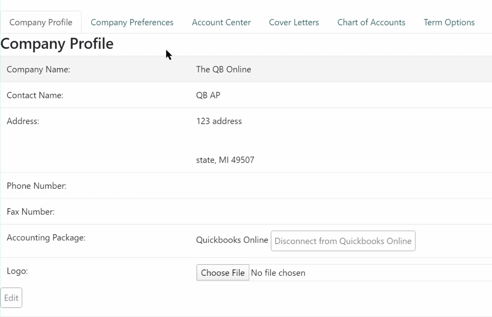 Banking Tab
To process payments using Fidesic, you will need to confirm you bank account that was sync'd from QuickBooks online. To do so, select banking from the settings menu.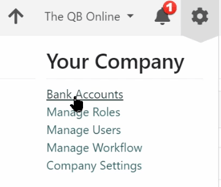 You will then see the account listed that was synced from QuickBooks Online. To begin processing you will need to enter to confirm the Routing Number and Account Number.

Paying Invoices
To pay invoices using Fidesic you will do so from the "Pay Invoices" option in the main menu.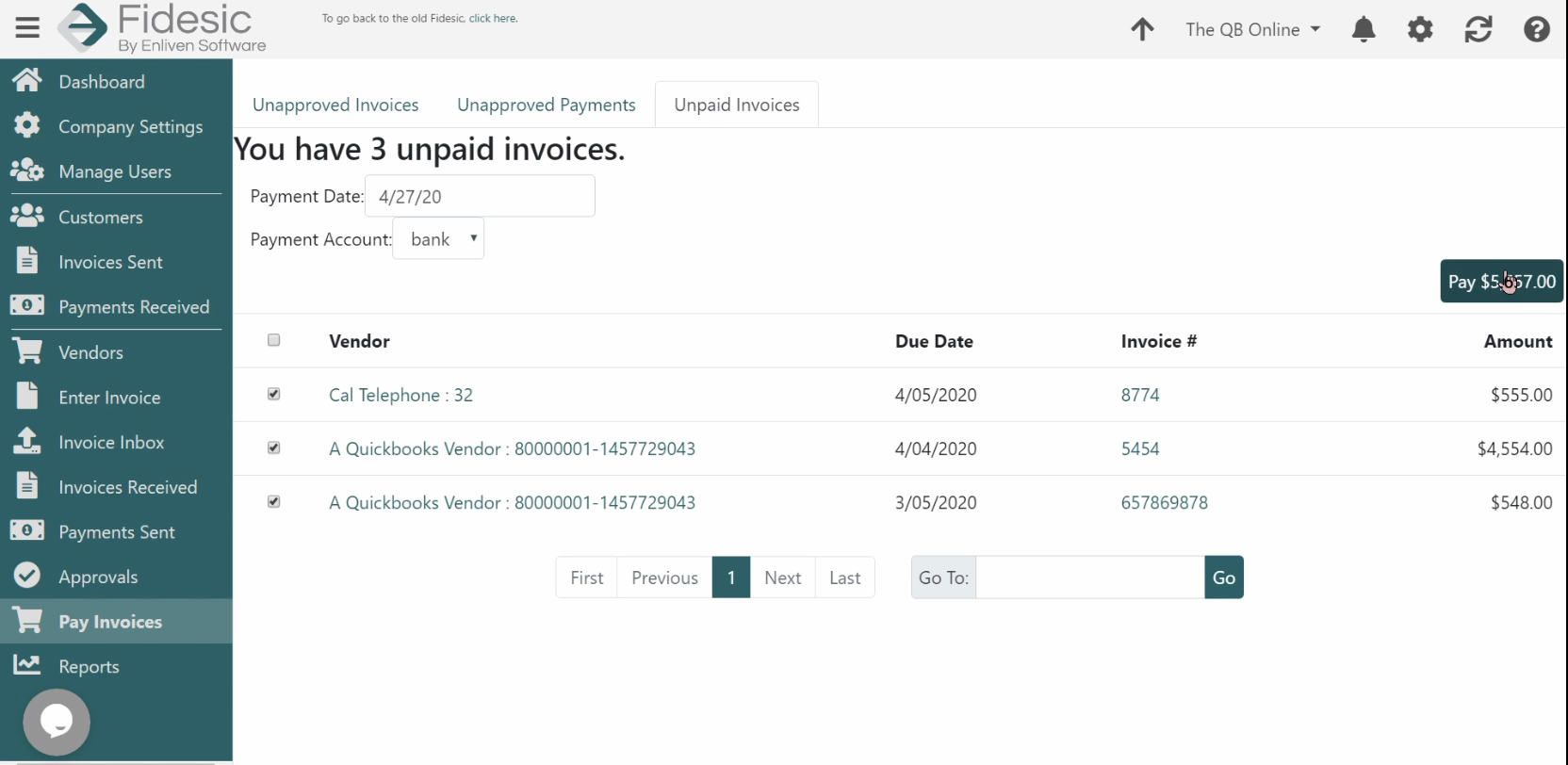 You will then have the option to pick what you want to pay and click "Pay"
Access Paper Checks and ACH Files
Once you've payed invoices, we can generate a paper check or ACH file on your behalf. These files are accessible from the "Export Files" option under settings: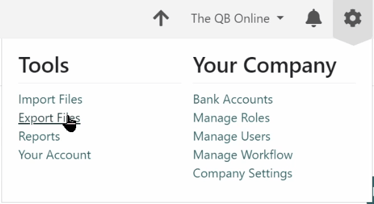 From this page you will have the option to Generate and ACH or Paper Check File. After generation, you will have access to these files for download. In the case of paper checks, you can print this PDF file. In the case of ACH, will will create a file you can download, and then upload to your banks ACH portal.

Direct ACH Setup
For info on setting up Direct ACH with Fidesic and your bank, please review our Direct ACH Setup Guide