Overview
If you've been a long time use of Fidesic you probably know that we focus on keeping the site speedy and full of the functions you need. However as technology has advanced, it has become increasingly obvious that the features and functions of the site were limited by the out of date architecture it was built upon.
We're excited to let you know that we've been working behind the scenes for a year now on a completely new, built from the ground up version of Fidesic. This site was built with all the power of a modern browser in mind and all features and functions were built out from a customer facing perspective. That means we've built this site in a way where common tasks are easier to do, and more advanced tasks that previously required contacting support are now available on the site directly.
Enhancements
Invoice Review and Approval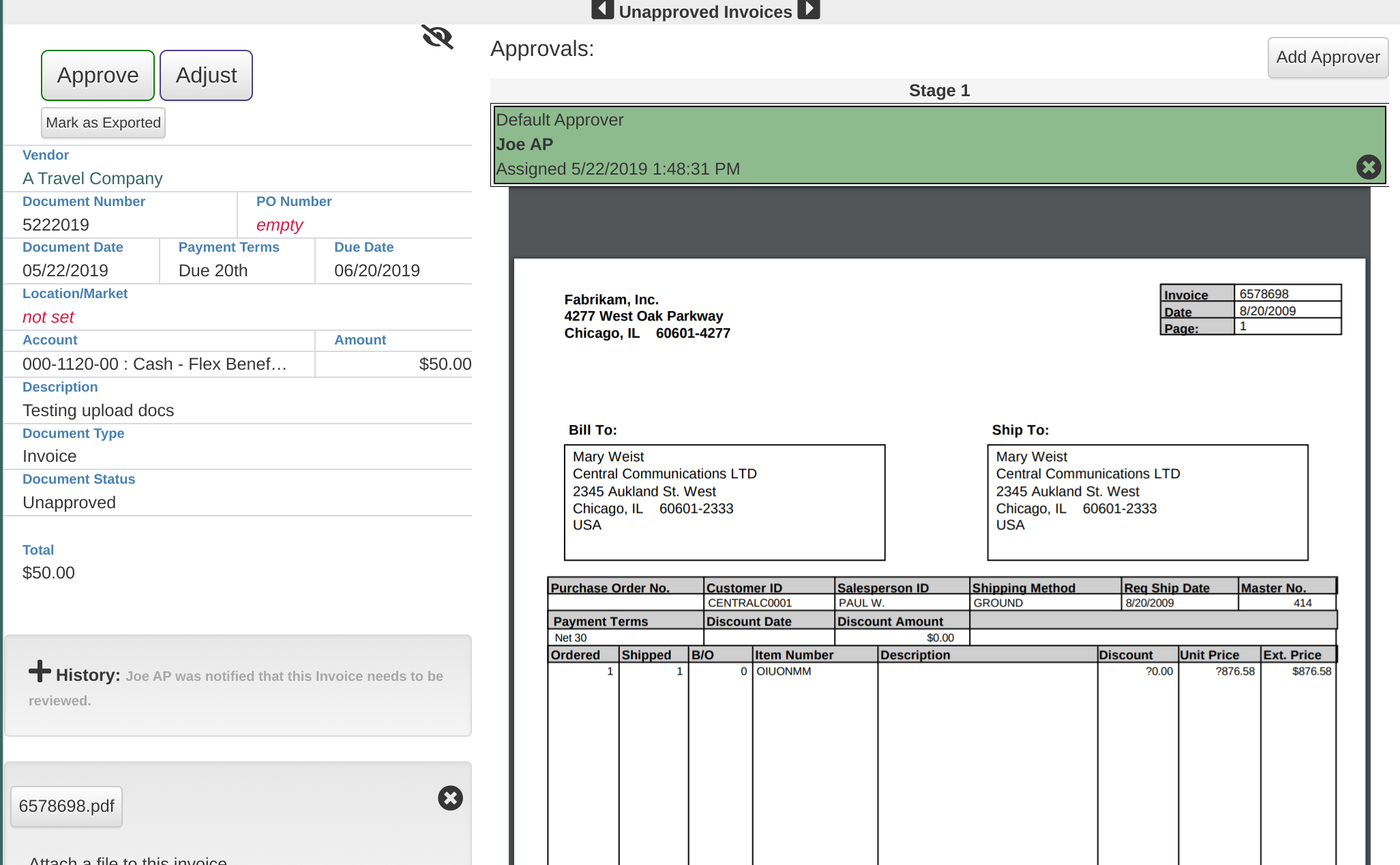 We've redesigned the invoice detail page to give you everything you need from a single page. You'll have the original PDF scan of the invoice, all captured data, notes, and it's place in the approval workflow all available from a single page load. You can also navigate through your queue of invoices directly from this page without having to go back to a list page of invoices.
New Dashboard
You'll have access to a new dashboard that gives you insight into your current processing. You'll be able to see monthly overviews, account overviews, and current approval status of your users.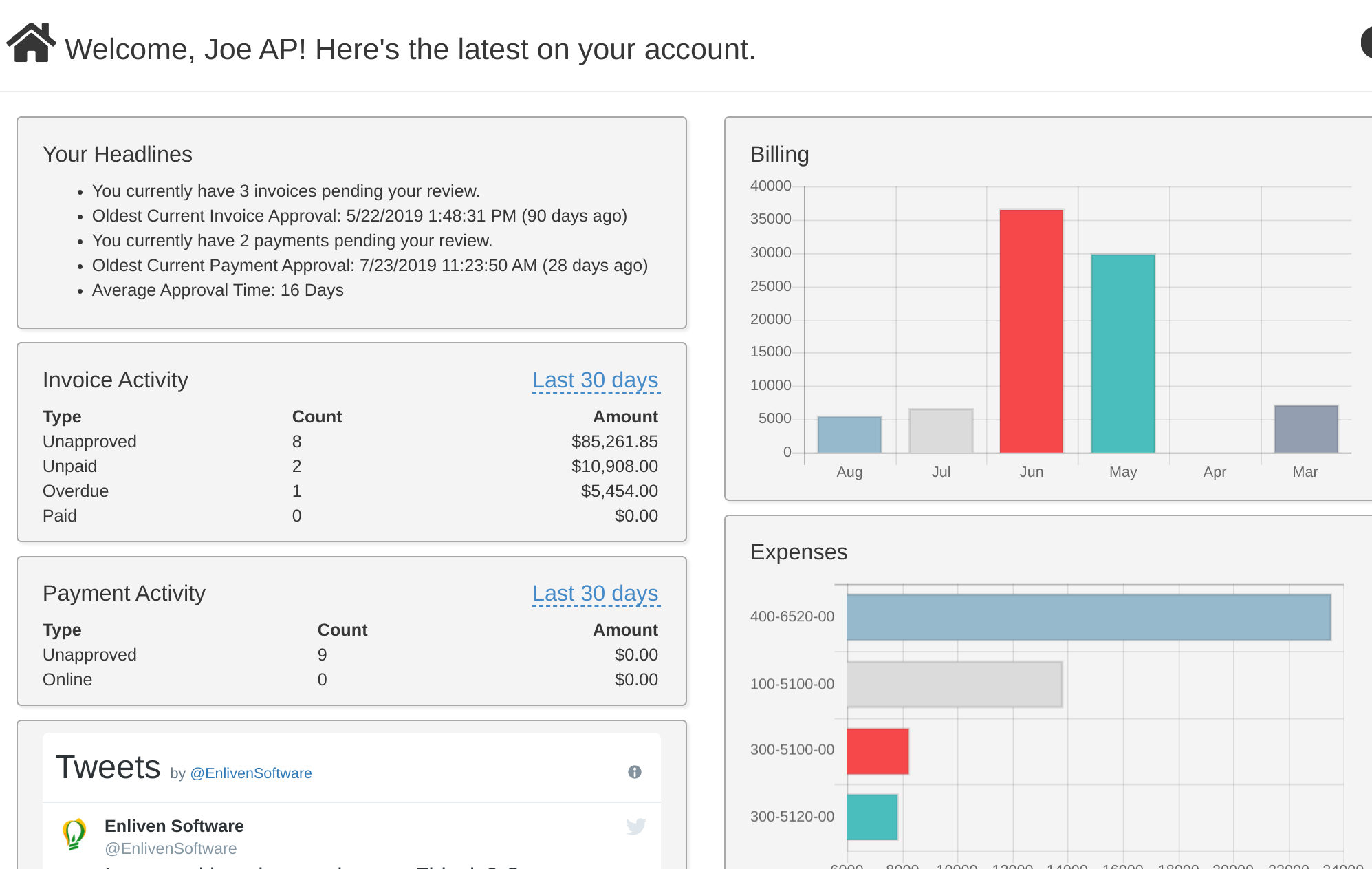 Quick Access to Powerful Tools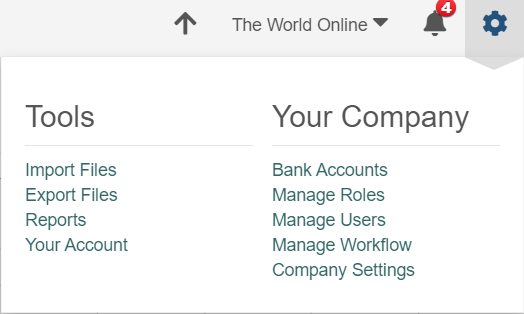 With the new Fidesic you'll have access to more tools than ever all directly on the site. You can manage locations, your chart of accounts, and terms directly within the site now. You'll also have access to all the functions previously available with newly designed interfaces.
We also no have access to powerful import and export tools that were previously only available to certain users and by support.
You'll also be able to see a new "bell icon" letting you know whenever something is pending for your review.

Improved Invoices Received Page

We've taken all the things you search for frequently and converted them into quick search clickable buttons. You can quickly switch between all invoices or your invoices, all invoices status, and any date range without having to enter and submit a search.
All columns are also now sort-able by simply clicking on the column name. You'll still have access to your standard searches on this page, as well as the ability to generate a quick report of any searched data.
Conclusion
We've really just scratched the surface in terms of improvements on the new site. The most important improvement is the increased speed an reliability that moving to a modern platform has enabled. Moving to a new platform will also enable our developers to move a quick pace, so keep any suggestions on how to improve the site coming.
Thank you for your support over the years, and we'll continue to strive to continually improve, and make Fidesic as helpful as possible.