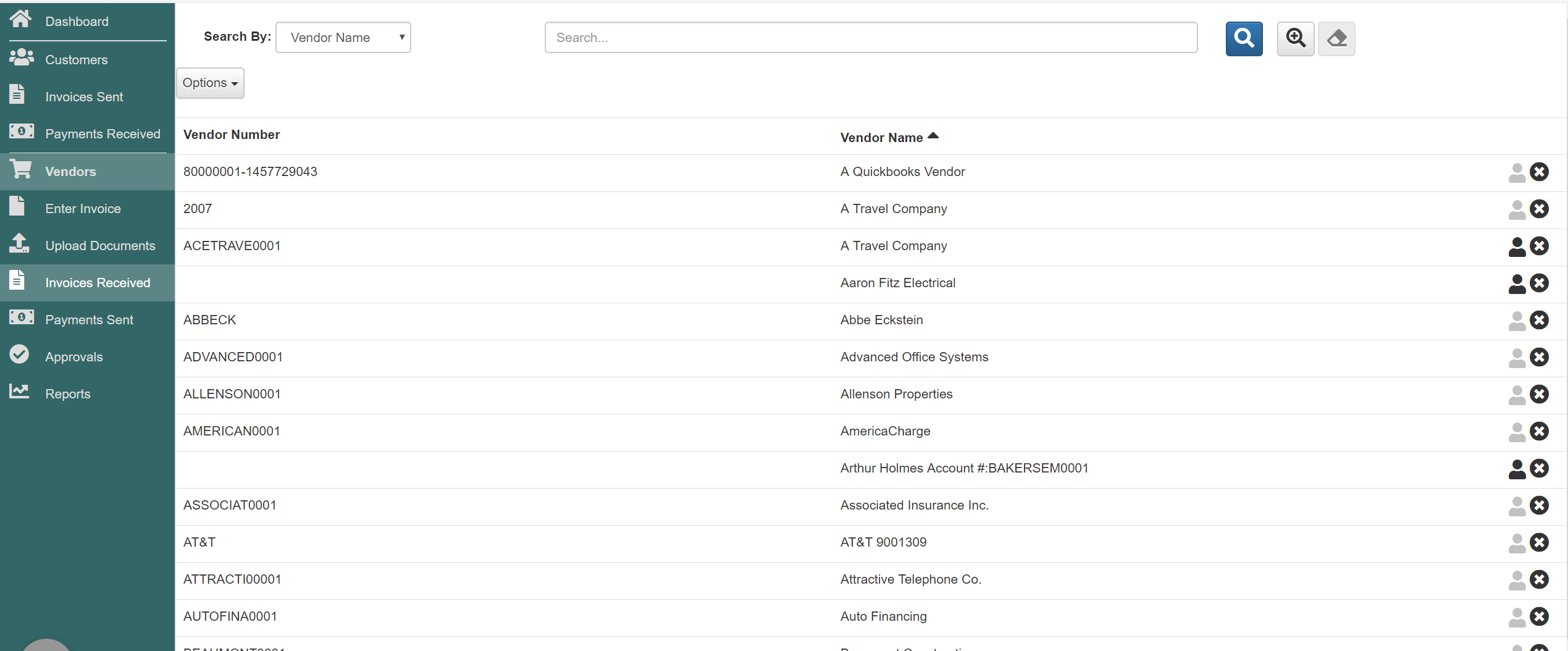 Actions available from this page:
Options

Export to excel file

Inactive Venors : Shows Deactivated Accounts

Clicking Vendor Number / Name

This will take you to the vendor detail page. See below for more info.

Search By "Filters"

Segments lists of vendors. See filters below for more info.

Deactivate Vendor

Clicking the "X" at the end of the row after vendor name

Next

Goes to next 15 vendors in the list.

Go To:

Jumps to specific page number of vendor lists.
Filters
"Search By" Options

Vendor Name

Email Address

Vendor ID

Search Text

Will sort list based on a search by option above.

Advanced Search

"Is Registered?": Is the vendor signed up or not.

Search

Will filter list based on search criteria set above.